My Philosophy is simple.... it's all about you.
As a clinical nutritionist I am focused on how I can help you to live the healthiest, fullest experience of life that is possible for YOU.
I believe you can make significant and long-lasting positive changes to your health and well-being by eating a wholesome and natural diet tailored to your unique needs, concerns, and future plans.
A nutrient rich diet that'll support your body to heal, re-energise, and strengthen itself.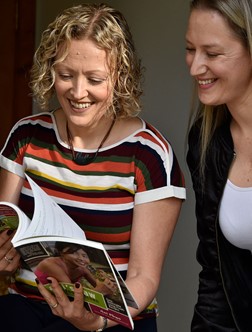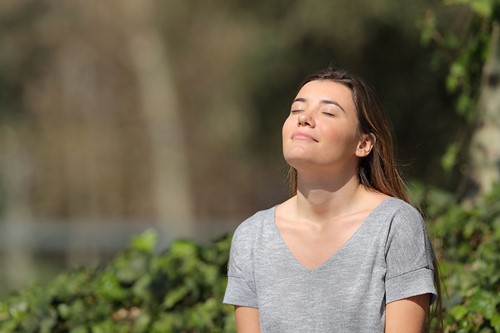 So if...
You've been battling a long-term condition that isn't improving.
You've tried all kinds of things and nothing has worked.
You feel like you've got no control and no answers about your health condition.
Your health is a constant source of stress and worry for you.
And you still feel stuck...
 Then let's look at how we can make some significant shifts for you. So you can live and not just exist.
Working with you I'll take a holistic view of you and your health, not a tunnel-vision perspective. People come to me because I have many years experience working in the medical field, with a deep knowledge of medications and complex medical conditions, which I apply to my practice of nutrition.
You can be assured my advice is always grounded in reliable research. I am persistent when it comes to examining research studies and using that knowledge to benefit your care.
If I believe you need a traditional medical approach or medication to ensure the best complementary outcomes, I will tell you. But I'll also work out how to support your health and wellbeing with the right food and nutrients while that happens.
Who am I?
It's important for you to be confident in my ability. That I won't be another dead end in your search for wellness.
I am a registered clinical nutritionist with a BSc (honours) in Biomedical Sciences, a Masters in Toxicology, and a Diploma in Nutrition.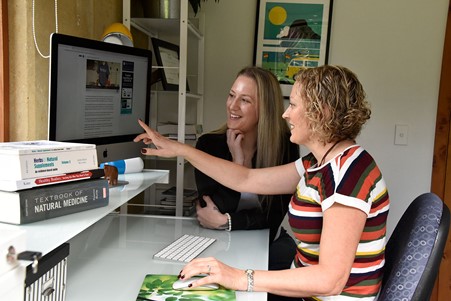 I'm an advisory board member at the Holistic Performance Institute (NZ), and a content creator and tutor for the Advanced Micronutrition module for the Certified Holistic and Performance Nutritionist (HPN2) course.
My background in biochemistry, cellular biology and toxicology has given me a deep understanding of how the human body works in health and disease, and what substances (medications, man-made chemicals, natural compounds) do to our bodies, including how we process them. I use this knowledge to inform my clinical judgement during your care.
I was looking for support from a nutritionist with strong evidence-based practise. Kirsten skillfully integrated her knowledge in order to address my quite specific health and dietary needs.

Her approach is personable and professional. I recommend her services with full confidence in her ability to address even the most specific needs and come up with a holistic, achievable and practical plan tailored to your needs.



Emma
I approached Kirsten when our little girl's chronic eczema was rife. We already had a whole and unprocessed diet but Kirsten's expertise and knowledge led us back to a happy, healthy child.

Kirsten remained very professional when we took our wee girl to specialists while trying to find answers instead of treating symptoms. Her support when visiting the specialists was appreciated, helping us ask the right questions and gave us insight of what to expect. Kirsten was my life line as I felt so alone protecting our wee girl from the barrage of prescriptions. It was Kirsten that advised on a blood test (specialists thought unnecessary) and recommended supplements which resulted in the gradual healing of our little girl.

I cannot sing Kirsten's praises enough for her patience, time, effort and honesty. I am eternally grateful and a lifetime client!



Loren
I came to see Kirsten in October of 2018 after two years of infertility. I'd had horrible PMS symptoms for most of that time and was really feeling hopeless about my symptoms or ever getting pregnant.

From my initial consult I trusted Kirsten, I felt heard and hope for the first time in years. Kirsten was so diligent with her research, she pinpointed exactly what was happening with my hormones and gave me a comprehensive plan which corrected these issues. Within 6 weeks of following Kirsten's plan I found out I was pregnant!

I will be forever grateful for her compassion through my struggle and her passion to research exactly what was happening with my body.



Kirstie